www.images-of-london.co.uk homepage
Watercolour reproductions and original paintings
Select a London picture by destination
Here are the sepia photographs from 1900s available on our site. These are the most popular tourist locations in London in alphabetical order.
Old photographs will bring
the authentic spirit of London of the early 1900s
into your life!
All photographs here are prints from old postcards. A special negative is made by a professional photograph restorer, who makes any corrections, if necessary (i.e. removes scratches, marks etc.). As a result, you get a perfect quality image which preserves the original spirit of an old photograph.
Each print is done individually by hand and comes to you mounted on board and in a cellophane sleeve.
All photographs are sepia toned and are 16.5 cm x 10 cm (6.5 x 4.5 inches). When mounted the pictures come to 9 x 7 inches. However, we can print a photograph of any size you require, cepia, or black and white. Some images can be hand coloured for that unique authentic effect. Visit our Find Picture page to place your order.
The images below may take a while to load, so you can use this menu to go to the particular location.
Click on the image to buy a photographic print. We have a vast selection of prints for all London locations, so if you'd like to find a print for a particular place, visit our Find Picture page.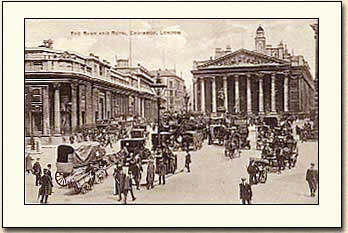 Bank Square, c. 1912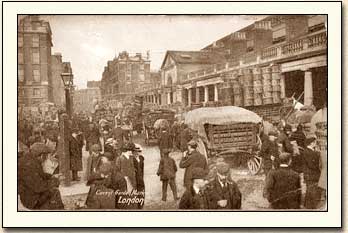 Covent Garden, 1908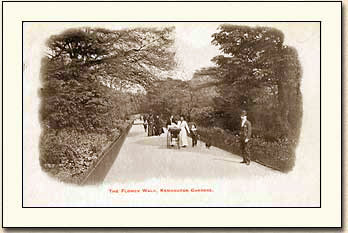 Kensington Gardens c. 1910 (Flower Walk)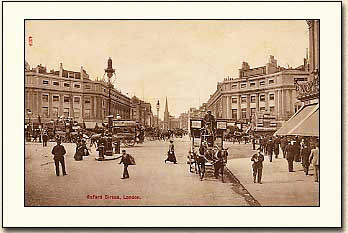 Oxford Circus, c.1907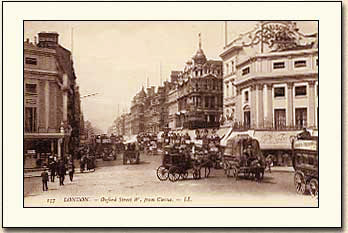 Oxford Street, c.1910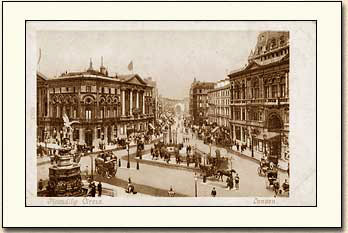 Piccadilly Circus , c.1906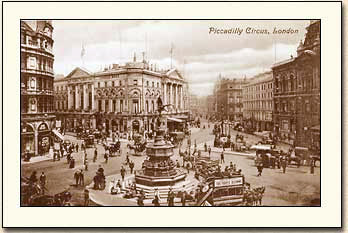 Piccadilly Circus , 1904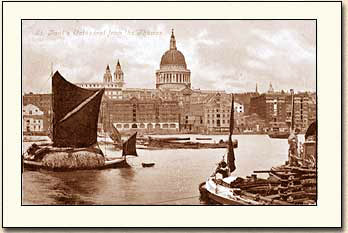 St.Paul's 1904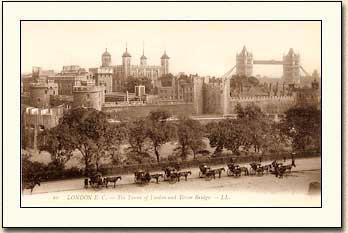 The Tower of London c.1905 ?????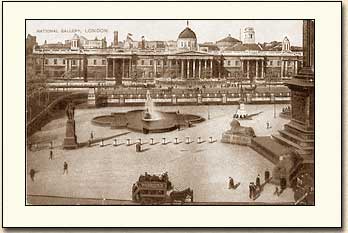 Trafalgar Square, c. 1905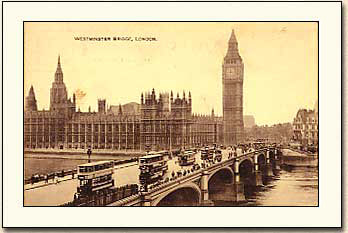 Houses of Parliament c.1910

Legal issues, security, P&P, delivery, copyright