www.images-of-london.co.uk homepage
Cepia photographic prints
from early 1900s
Select a London picture by destination
Here are watercolour paintings and reproductions available on our site. These are the most popular tourist locations in London in alphabetical order.
Watercolours will bring magic into your life!
If you are looking for a particular image or a place, we will commission one of our artists to create one specially for you. And not only watercolour, - our professional artists are skilled in many styles. As well as watercolours, it can be an oil painting, a charcoal sketch etc. Visit our Find Picture page to place your order.
The images below may take a while to load, so you can use this menu to go to the particular location.
Click on the image to buy a reproduction, or e-mail us for a quote if you'd like to purchase the original painting.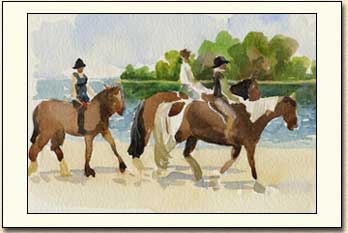 Horse Riders in Hyde Park, by Anna Tikhomirova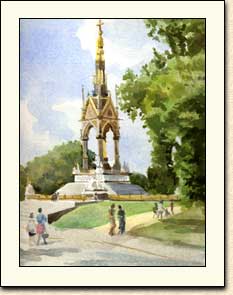 Albert Memorial, Kensington Gardens, by Anna Tikhomirova
Eros of Piccadilly, by Elaine Redwood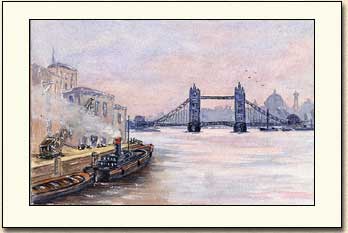 Old Tower Bridge, by Elaine Redwood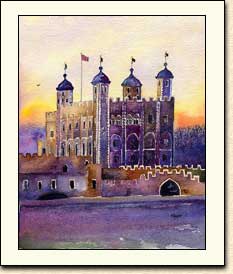 The Tower of London, by Elaine Redwood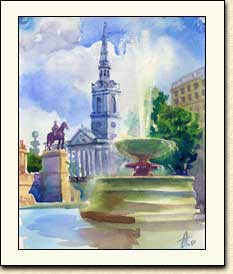 Trafalgar Square , by Anna Tikhomirova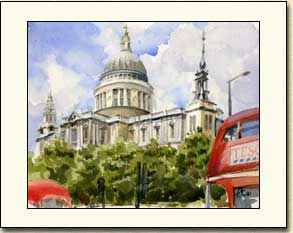 St.Paul's Cathedral, by Anna Tikhomirova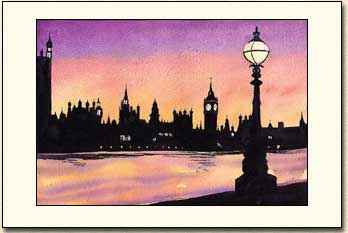 Houses of Parliament at Night, by Elaine Redwood